2011
Contact you friends after you download Windows Live Messenger for free, the best instant messenger client. Windows Live Messenger has evolved over the years

The perfect instant messaging client
Within the Windows Live platform, Windows Live Messenger is the main product. The program that used to be known as MSN Messenger is one of the most used applications by Internet users to communicate thanks to its growing features. Windows Live Messenger is the instant messaging client by Microsoft, and its latest version has added new functions to share not only conversations with your contacts, but also photos, music and videos.
The best way to stay in contact with your friends
Features
Instant messaging conversations with all the members of your contact list.
Video conferences by means of high definition video cameras.
Share photos, music and videos through this platform.
Modify your status automatically. Appear with different status based on users, groups and categories.
Speak with your contacts from the inbound tray of your electronic mail. All the activity is accessible from Windows Live without any need to have the application installed.
Integration with social networks to receive all the notifications jointly (Facebook, MySpace, LinkedIn...)
Play while you chat.
Customize your backgrounds and the session sounds.
Integration with the Bing search engine.
Share your activity over the Internet with all your contacts (YouTube, Flickr, WordPress...)
Conversation windows grouped by tabs...
MSN 2011 is another step forward, especially regarding the program's traditional interface. The need to implement the new features has caused a more complete interface with many more options to be created. Furthermore, it offers us the possibility to customize many things. And the emoticons have also been renovated.
Communicate with the world without renouncing to your privacy
Privacy is one of the aspects of the application that the developers at Microsoft have paid most attention to when developing this version of Live Messenger. You will have the possibility to choose between various privacy profiles and choose who will be able to access your personal information and a list of activities.
Together with the installation of Windows Live Messenger you will be able to install other applications developed by Microsoft like Windows Live Mail, Windows Live Writer or Photo Gallery.
The best possible election
Windows Live Messenger has managed to become one of the best tools to speak with your friends over the Internet. To all the traditional functions you now have to add new features, with a special mention to their integration with social networks as a fundamental step to keep up with the users habits.
Latest Changes
Redesigned interface.
Added support for touchscreens.
Including support for the Facebook chat and emoticons.
Requirements and additional information:
The installer connects to the Internet to download the application, thus it requires an active Internet connection.
Works on Windows Vista and above.
Antony Peel at Google +
Images Windows Live Messenger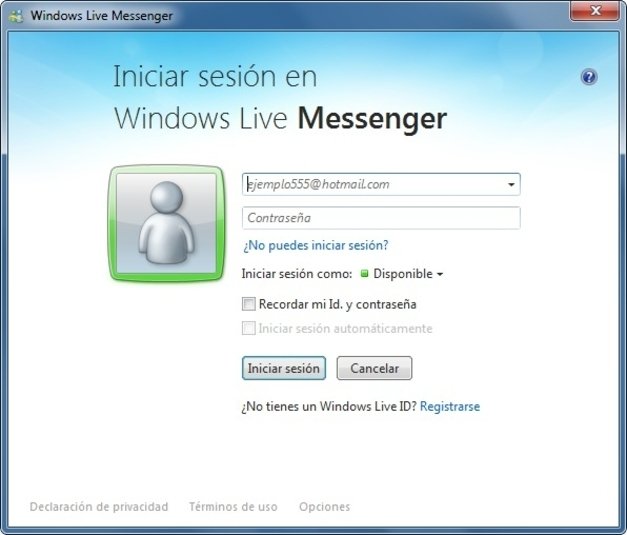 The best free voice and video call app

The instant messaging application by Microsoft, now on iOS